Please consider making a contribution to Oil Lamp Theater today.
Oil Lamp Theater is recognized as a 501(c)(3) corporation by the IRS. Therefore all contributions are deductible to the extent of the law. Oil Lamp Theater is located at 1723 Glenview Road, Glenview, IL
Box Office Hours are Tuesdays through Fridays 12-5pm
Box Office phone is (847) 834-0738
PERFORMANCES PRESENTED BY OIL LAMP THEATER (Scroll down to see entire season)
Making God Laugh by Sean Grennan
Runs through September 14th The title is taken from a saying attributed to Woody Allen: "If you want to make God laugh, tell him your plans." This upbeat comedy follows empty-nester parents Bill (Andy Clifton) and Ruthie (Beth Goldberg) over three decades as they welcome their adult children back to their suburban home for various holidays. As time passes, more than just the hairstyles change. The lives of everyone in the family evolve in unexpected ways. Dreams are crushed, relationships develop, unresolved issues resurface — and through it all, family traditions remain.


Brown Paper Tickets Ticket Widget Loading...

Click Here to visit the Brown Paper Tickets event page.
We first meet the family sometime in the late 1970s or early '80s. Thomas (Michael Dalberg), the "good son," has grown up to become a Catholic priest. Maddie (Marisa Lerman), a free-spirited aspiring actress, is a disappointment to her mother who constantly nags her. Richard (Chris Miller) is a former high school football star, now a failed entrepreneur, who tries hard to stay on top of the latest trends -- but seems to have amazingly bad judgment. (He drives an AMC Pacer and invests in both Yugo and Enron.) Making God Laugh follows this quirky group through the years up to the present day as old rituals and dubious family recipes are trotted out and old tensions flare up. As time passes, these family members learn that their paths through life aren't always the ones they planned, and their ultimate destinations are rarely what they expected. Playwright Sean Grennan is a 1977 graduate of Northwestern University. Making God Laugh had its world premier in 2011 at Peninsula Players Theatre in Wisconsin and premiered in the Chicago area in 2012 at Theatre at the Center. This production will be directed by Brent Stringfield, who is making his directorial debut with Oil Lamp Theater.
Dinner with Friends by Donald Margulies
Runs from September 25th through November 9th Continuing its series focused on families and family relationships, Glenview's Oil Lamp Theater will be presenting "Dinner With Friends," winner of the Pulitzer Prize for drama in 2000, as its next offering. This production opens September 25th and will run through November 9th. Described by the playwright as a "rueful comedy," Dinner With Friends introduces us to Gabe (Chris Miller) and Karen (Megan Skord-Campbell), two middle-aged international food writers who are happily married and living in suburban Connecticut. They have been close friends for many years with Tom (Eric Bays) and Beth (Laura Coleman), another married couple. In fact, Tom and Beth first met each other at a dinner party hosted by Gabe and Karen. As this story unfolds, Beth reveals that she and Tom are splitting up. She explains that her husband has been unfaithful -- and nothing, it seems, can ever be the same again. This revelation triggers an emotional rollercoaster ride as Karen and Gabe absorb the impact of their friends' breakup. They suddenly face unexpected questions about marriage and friendship that send shock waves through their own relationship. This re-examination, they discover, might be dangerous. After all, if the happiness they assumed their friends shared is not a "given," is theirs? Do they really even know their friends? Do they really know each other? Dinner With Friends explores some of the subtle changes that can creep into relationships over time, and how a sudden shock can send things flying in many directions. Margulies examines not only the fragility of relationships, but also our need for them... and how we sometimes cling to them, to our families, and to each other, as if our lives depended on it.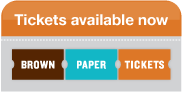 It's A Wonderful Life - A Live Radio Play by Joe Landry
Runs from November 13th through December 28th Come celebrate the holidays with Oil Lamp Theater and be whisked back to Bedford Falls and that magical time of traditional America, mom and apple pie. Oil Lamp is excited to offer again the timeless classic, It's a Wonderful Life. In this theater adaptation of the famous Capra movie starring James Stewart and Donna Reed, the intimate space of Oil Lamp Theater is transformed into the 1940s radio studio WBFR, and you join the studio audience in a live recording of the holiday classic. Executive and Artistic Director Keith Gerth is excited to bring back this classic to the Oil Lamp stage for the holiday season. This story reflects so beautifully the heroic American hero in the character of George Bailey as he struggles with greed and adversity. Even today, the extreme division of wealth in our country persists, and we all want to believe that those core values of honest work and fairness will once again win out over injustice and that the community will come together, provide support to each other and further the continuing dream.