Please consider making a contribution to Oil Lamp Theater today.
Oil Lamp Theater is recognized as a 501(c)(3) corporation by the IRS. Therefore all contributions are deductible to the extent of the law. Oil Lamp Theater is located at 1723 Glenview Road, Glenview, IL
Box Office Hours are Tuesdays through Fridays 12-5pm
Box Office phone is (847) 834-0738
PERFORMANCES PRESENTED BY OIL LAMP THEATER (Scroll down to see entire season)
Dinner with Friends by Donald Margulies
Runs from September 25th through November 9th Continuing its series focused on families and family relationships, Glenview's Oil Lamp Theater will be presenting "Dinner With Friends," winner of the Pulitzer Prize for drama in 2000, as its next offering.


Brown Paper Tickets Ticket Widget Loading...

Click Here to visit the Brown Paper Tickets event page.
Described by the playwright as a "rueful comedy," Dinner With Friends introduces us to Gabe (Chris Miller) and Karen (Megan Skord-Campbell), two middle-aged international food writers who are happily married and living in suburban Connecticut. They have been close friends for many years with Tom (Eric Bays) and Beth (Laura Coleman), another married couple. In fact, Tom and Beth first met each other at a dinner party hosted by Gabe and Karen. As this story unfolds, Beth reveals that she and Tom are splitting up. She explains that her husband has been unfaithful -- and nothing, it seems, can ever be the same again. This revelation triggers an emotional rollercoaster ride as Karen and Gabe absorb the impact of their friends' breakup. They suddenly face unexpected questions about marriage and friendship that send shock waves through their own relationship. This re-examination, they discover, might be dangerous. After all, if the happiness they assumed their friends shared is not a "given," is theirs? Do they really even know their friends? Do they really know each other? Dinner With Friends explores some of the subtle changes that can creep into relationships over time, and how a sudden shock can send things flying in many directions. Margulies examines not only the fragility of relationships, but also our need for them... and how we sometimes cling to them, to our families, and to each other, as if our lives depended on it. Runs 2 hours including intermission.
Turn of the Screw by Jeffrey Hatcher
Runs from October 19th through November 5th - Special Halloween performance at 10:30pm This Halloween, Glenview's Oil Lamp Theater will be mounting a production of Jeffrey Hatcher's adaptation of the gothic ghost story Turn of the Screw. The play is a haunting psychological thriller. The play tells the story of a young governess (played by Jennifer Vance) sent to an isolated country mansion to oversee the education of two young orphans. Her employer (played by Martin Hughes, who deftly plays multiple characters) and the orphans' uncle, a wealthy and mysterious man from London, gives her only one caution no matter what happens, she is not to bother him with their problems or bad behavior. Young Flora has fallen mute, and her brother Miles has been expelled from his boarding school for an unnamed and insidious reason. Slowly the governess begins to be haunted by spirits, the ghosts of the late valet and the deceased former governess. As she continues to be visited by these terrible apparitions, she begins to fear that they will do something to her two young charges, or worse that they already have. She cannot know for sure if the ghosts are real, or merely hallucinations that plague her as she slowly descends into madness. Turn of the Screw is a deeply spooky tale devised to capture the imagination and leave the audience with more questions than answers. Due to adult themes and content, this play is not recommended for young children or the faint of heart. Keith Gerth, Oil Lamp Theater's founder and artistic director, will direct the production.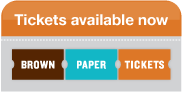 October 19, 21, 22, 26, 28, 29 at 7:30pm with a special Halloween performance at 10:30pm November 2, 4, and 5 at 7:30pm
It's A Wonderful Life - A Live Radio Play by Joe Landry
Runs from November 13th through December 21st
*with special Saturday Matinees on December 6th, 13th, and 20th at 4pm Come celebrate the holidays with Oil Lamp Theater and be whisked back to Bedford Falls and that magical time of traditional America, mom and apple pie. Oil Lamp is excited to offer again the timeless classic, It's a Wonderful Life. In this theater adaptation of the famous Capra movie starring James Stewart and Donna Reed, the intimate space of Oil Lamp Theater is transformed into the 1940s radio studio WBFR, and you join the studio audience in a live recording of the holiday classic. Executive and Artistic Director Keith Gerth is excited to bring back this classic to the Oil Lamp stage for the holiday season. This story reflects so beautifully the heroic American hero in the character of George Bailey as he struggles with greed and adversity. Even today, the extreme division of wealth in our country persists, and we all want to believe that those core values of honest work and fairness will once again win out over injustice and that the community will come together, provide support to each other and further the continuing dream.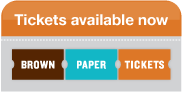 The Odd Couple by Neil Simon
Runs from January 8th through February 22nd
This classic comedy opens as a group of the guys assembled for cards in the apartment of divorced Oscar Madison. And if the mess is any indication, it's no wonder that his wife left him. Late to arrive is Felix Unger who has just been separated from his wife. Felix ultimately decides to room together with Oscar with hilarious results as The Odd Couple is born.