Please consider making a contribution to Oil Lamp Theater today.
Oil Lamp Theater is recognized as a 501(c)(3) corporation by the IRS. Therefore all contributions are deductible to the extent of the law. Oil Lamp Theater is located at 1723 Glenview Road, Glenview, IL
Box Office Hours are Tuesdays through Fridays 12-5pm
Box Office phone is (847) 834-0738
PERFORMANCES PRESENTED BY OIL LAMP THEATER (Scroll down to see entire season)
The God Committee by Mark St. Germain
Runs through April 20th - This play will tickle your funny bone while touching your heart
Medicine, Money and Morality clash when the Heart Transplant Selection Committee of St. Patricks Hospital have only minutes to decide which of three patients will receive a heart that has suddenly come available. A cross between Twelve Angry Men and E.R., the God Committee takes us into the inner workings of a Transplant Program and a decision, for both their candidates and their program that is a matter of life and death. The God Committee explores this gathering of seven professionals -- three doctors, a social worker, a psychiatrist, a nurse, and a priest – as they wrestle with their not only this profound question, but also with their professional responsibilities, their personal ethics, and their own emotions. Who should live? And who will die? And how would you decide?


Brown Paper Tickets Ticket Widget Loading...

Click Here to visit the Brown Paper Tickets event page.
The seven members of The God Committee include Dr. Alex Gorman, a surly and opinionated cardiac surgeon (Joe Page); Dr. Nella Larkin, a down-to-earth registered nurse (June Miller); Dr. Jack Klee, an older, patriarchal cardiologist who heads the hospital's transplant unit and who may have his own agenda, (Stephen Smith); Dr. Ann Ross, a psychiatrist working hard to hide her own personal stress (Kelly Farmer); Dominick Piero, the eccentric and well-intentioned head of Social Services at the hospital, (Marshall Kious); Father Charles Dunbar, a Catholic priest who is also the committee's lawyer (Mike Maloney); and Dr. Kierra Banks, a young surgeon filling in as proxy for another doctor, who must learn to vote her own conscience in this unrelenting environment (Amanda Meyer). Each one of these people is a qualified professional. Each is driven by the desire to achieve the best outcome possible for their patients in their care. But St. Germain's play reveals that those who "play God" are also complex individuals driven by ego, delusions of grandeur, ticking clocks… and the knowledge that their decisions are irrevocable. While the committee meets, the St. Patrick's Day celebration booms outside. From Irish jigs over the intercom to green donuts and bagpipes, the festivities serve to add lighthearted moments to the story. Running time: 90 minutes with an intermission
Sylvia by A.R. Gurney
Runs from May 1st through June 15th
Oil Lamp Theater will charm audiences with this heartwarming tale about "man's best friend." Sylvia tells the story of two New York empty nesters -- Greg (Steve Silver), a successful middle-aged currency trader who finds himself increasingly disappointed with his empty and unfulfilling life, and his wife Kate (Nicola Howard) who has started a new career as a teacher and is settling into her life as an "empty nester." One day, Greg brings home a stray dog he finds -- or that finds him ---while walking in Central Park. This adorable, street-smart labradoodle mix seems to be lost, with only the name "Sylvia" on her tag to identify her. Greg is immediately infatuated with the adorable Sylvia (played by Daniella Rukin). She leaps into Greg's lap and into his life, offering him unconditional love and hope. Greg's enthusiasm for the new canine houseguest is not shared by his wife. Kate says she wants no pets in her life – and means it. As Greg is forced to make a tough choice between Kate and Sylvia, three other characters (all played by Eric Bays) join in to add their own hilarious perspectives on this unusual love triangle: Tom is a philosophical dog-owner in the park who offers Greg advice on his situation; Phyllis is an old classmate of Kate's and Leslie is a flamboyant marriage counselor. This Gurney comedy is alternately funny, poignant and psychologically acute in its portrayal of a man, a dog and a midlife crisis. Join us at the Oil Lamp Theater for an evening of sparkling entertainment that blends urbane wit and profound human emotions that will touch your heart. (You may never look at Fido or Rex in the same way ever again!) If you love dogs the way we do, please send us a picture of your dog for our preshow video. Send your favorite digital image of your canine companion to oillamptheater@yahoo.com by April 1st. Then bring your friends, and join the Oil Lamp Theater for an entertaining and intimate journey to explore the human, and the canine, condition with lots of endearing charm and laughter provided by A.R. Gurney.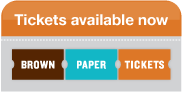 Precious Moments - Celebrating Mom - Storyteller Jack Zimmerman, accompanied by jazz band, The Andy Zimmerman Trio
Mother's Day May 11 - 7pm
Come celebrate Mother's Day at Oil Lamp Theater and get a complimentary rose for your mom. Writer and storyteller Jack Zimmerman performs six stories about women for Mother's Day. They include stories of his own mother -- "She started planning her funeral when she was 24. She died at 78" -- to his Aunt Mandy --"She was a tugboat of a woman with ankles the size of fire hydrants."
Join Jack Zimmerman and the Andy Zimmerman Jazz Trio for this rolicking words-and-music celebration of women on Mother's Day. A complimentary rose for each mom in attendance.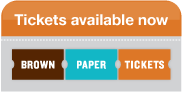 Come Blow Your Horn by Neil Simon
Runs from June 26th through August 3rd
Alan Baker, a 30-ish swinging bachelor with time, money and women to spare, welcomes rebellious and eager 21-year brother Buddy into his den of iniquity while their horrified parents can only watch and pray. This farcical 60's romp became a hit movie starring Frank Sinatra.
"A slick, lively, funny comedy." - The New York Times